Confederate Statues Removed! Running List.
Hang on for a minute...we're trying to find some more stories you might like.
After a rally in Virginia to protest against the statue of Robert E. Lee, a women has been killed for going against white supremacy therefore many people around the world have decided to remove confederate statues and monuments. Cities are debating whether it would be a right thing to remove controversial monuments that were mostly dedicated in the early twentieth century and from the height of the Civil Rights Movement. Some confederate statues have been talked about to be removed in Dallas, Houston, Atlanta, Memphis, Nashville, Pensacola, Florida, Jacksonville, and ten more.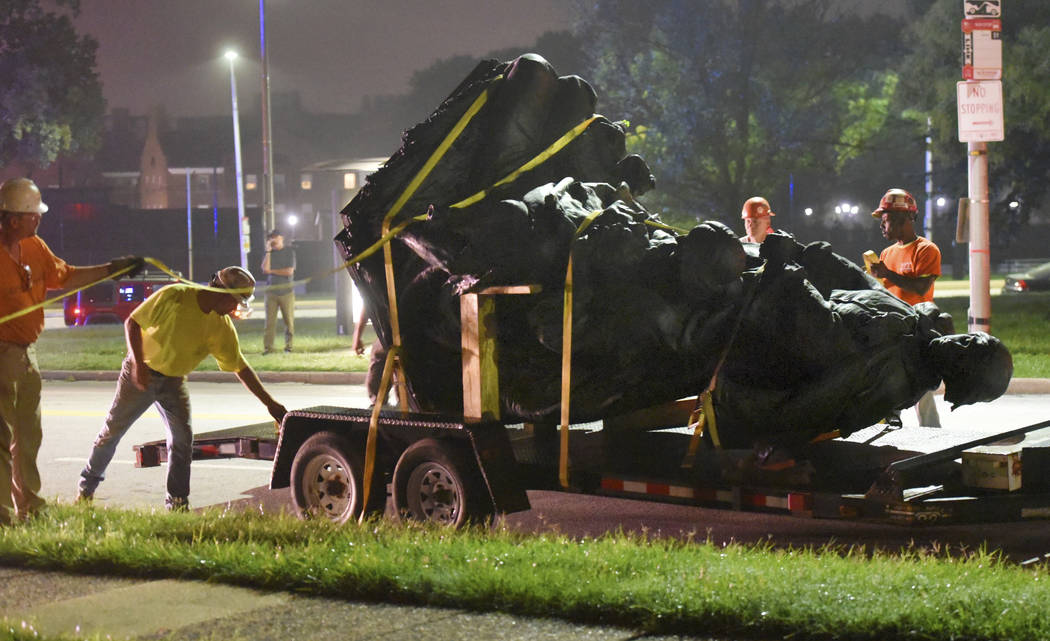 The first statue to be remove was the Taney statue in Annapolis, Md.  
City workers removed the statue during the night on August 18. Taney authored the supreme courts Dred Scott decision on 1857 which held that African Americans could not be U.S citizens, therefore it was removed for "Public safety"
The next four statues to be removed were the four people with ties to the confederacy which are Robert E. Lee, Albert Sydney Johnson, John H. Reagan, and former Texas Gov. James Stephen Hogg were removed. U.T's president wrote a statement with the words written "Confederate monuments have become symbols of modern white supremacy and neo-Nazism" which was the reason for the monuments to be removed.
In August 24 a confederate statue of a soldier has been removed in Mantee County after the city commission voted to take it down and put it in storage. The monument stood there for over 90 years, but was broken into two pieces when city workers removed it. The cost of the removal of the monument was about 12,700$.
In Brooklyn New York City plaques honoring Lee were removed from an episcopal church's property and the government called on the Army to remove the names of a confederate general from the streets of a nearby fort.
There are to many to list but there are still more several monuments and confederate statues still being removed, at the moment the total of confederate statues to be removed is about 21.
Credit: http://www.foxnews.com/us/2017/09/06/which-confederate-statues-were-removed-running-list.html