Researchers Pay People To Stay In Bed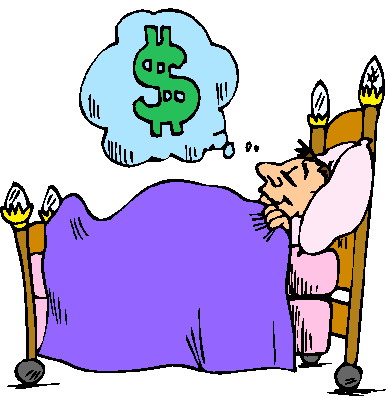 Hang on for a minute...we're trying to find some more stories you might like.
$23,000 to stay in bed for two months. That's the deal that a medical research team in Toulouse, France, is offering to 24 volunteers.
Researchers at MEDES, the Institute of Space Medicine and Physiology, are looking for volunteers to help them study the effects of weightlessness on the human body by spending 60 days lying down. Lying in bed isn't exactly the same as being weightless, but the effects on the human body are similar.
Dr. Arnaud Beck, the physician in charge of the study, said his goal is to measure the effects of weightlessness, and also to find ways to prevent problems.
The study will take 88 days altogether. During the first two weeks, the subjects will be measured and tested to establish their levels of fitness and strength. Then they will spend 60 days lying in bed with their heads slightly lower than their bodies.
They will have to do everything while lying down, including eating, brushing their teeth, and going to the bathroom. Dr. Beck said the rule is that they must have at least one shoulder touching the bed at all times.
Half of the volunteers in the study will be taking capsules containing special food supplements several times a day to see if they help reduce the health problems caused by weightlessness.
The last two weeks of the study will be spent taking more measurements and trying to build up the subjects' strength again.
Volunteers must be men between the ages of 20 and 45 who are in perfect health and physically active. They must be non-smokers and have no allergies or dietary restrictions.
The researchers completed one study in April. A second study will take place from September to December 2017.
Credit Source: Google