8 Fun Facts About Summer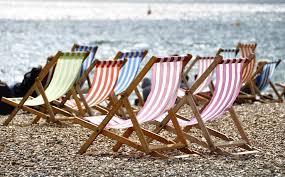 Hang on for a minute...we're trying to find some more stories you might like.
We all love summer, we love going to the beach, getting tan and even traveling/taking road trips around the world and of course getting to relax, and not having to attend school.  we get to have fun and have a great time with friends and family. There's a lot of things some of us don't know about summer so here's some things you may not know about summer that you should know.
Summer starts between June 20th and June 22nd
First day of summer is called Summer Solstice
Day varies due to the earths Rotation
Last day of summer is September 20th
Longest day of the year is on the summer solstice
More thunderstorms occur during summer than any other time of year (More commonly take place in the south east of England)
In the summer heat, the iron in France's Eiffel Tower expands, this makes the tower grow more than 6 inches
Scientists argue that summer babies are significantly more likely to suffer from mood swings than babies born in other seasons
sources: https://blog.vitalchek.com/vital-records/20-fun-facts-about-summer/ , https://www.factretriever.com/summer-facts
Picture Credit: mettoffice.gov.uk