Real Madrid obtains 33rd La Liga Tittle
Hang on for a minute...we're trying to find some more stories you might like.
Real Madrid are officially La Liga champs. They went on a winning streak of 3 to finally clinch the title. This has been their first title in 5 years and many people think this is the start to a new Madrid team that will continue to dominate for the next few years. Madrid winning the title was dependent on a game that they needed to make up since early in the season.
A great ammount of points that Real Madrid scored were off of late goals including a goal by the captain Sergio Ramos in the first Classico when he scored a header in the 90th minute. A couple of other late heroics helped Real Madrid save 1 point or win all three points.when Real lost the second classsico barcelona took the top spot on the league and everyone thought they were going to win till Madrid won their last 3 games. All in All Real Madrid has won the league and they now have to play one last game on June 3rd for the Champions League final.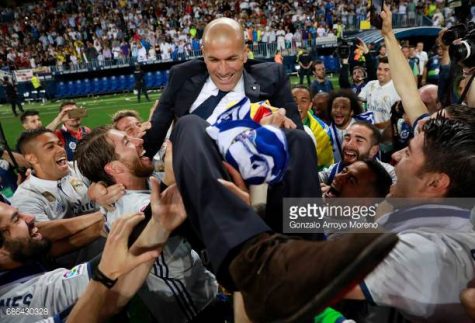 Credit:Bleachereport.com