What inmates do inside jail !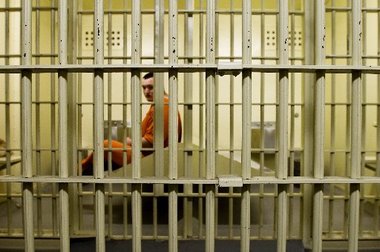 Hang on for a minute...we're trying to find some more stories you might like.
Do you ever wonder what people in jail do? There are a few things people can do throughout their day. For example they can exercise. You are asked to clean your own space where you are staying, they usually make people get up by 4:00 am!
Something else many inmates can do is work either in the kitchen making food or work outside of jail cleaning or watering the plants which an officer is always supervising 24 hrs.
Some people really do enjoy drawing so their day could go faster and won't get bored. This is an example what a inmate did.
These are some things inmates could do in their free time but no one Wishes To be There!