Learning A Little More About NJRTOC
Hang on for a minute...we're trying to find some more stories you might like.
Today I took the time to interview one of Hueneme High School's many hardworking NJROTC students, Katelyn Thmoas. I asked Katey a couple questions about her everyday experience in ROTC. Here is what she said:
What is NJROTC?
"NJROTC is a military based program to install leadership and discipline in students."
Why did you join NJROTC?
"I wanted to learn discipline, order and be part of it. I came from a military family 7 background, so I am familiar with most of the work they do."
How high up in rankings are you?
"I am the Command Master Chief or other known as CMC."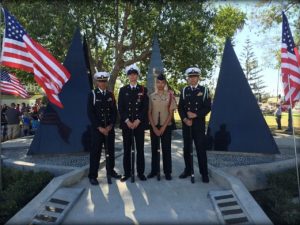 What is your favorite part of NJROTC? 
"My favorite part is having a club, although they are more like a family to me. I also love how close you get to everyone and the bonds you make."
Are there any special uniforms you have to wear? 
"In NJROTC, we wear PT clothes on Tuesdays and Fridays. We also have our ROTC uniform that we wear and get graded on, every Thursday."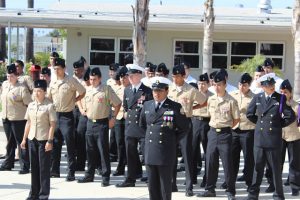 Do you plan on making the military part of your career?
"I was planning on joining the service, but I have decided that it's not for me. Instead, I am going to go into cosmetology."
What has ROTC taught you?
"NJROTC has taught me order and discipline. It has also taught me leadership and how to be in charge of a group. ROTC has encouraged me to be the very best I can be and strive for greatness."