Things To Know Before Leaving To College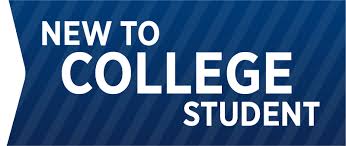 Hang on for a minute...we're trying to find some more stories you might like.
Many teens depend on their parents for many things, they cook, wash and clean for us. But what about when we go off to college or move out to be on our own. So many teens don't know how to cook or wash their own clothes because their parents do it for them but when they move out or go to college their parents aren't going to go with them to college to do all the cooking and cleaning for them. Many of us have never paid bills or learned how to do a lot of things because when we are living with our parents all those things were taken care of. There's so many things that we all need to know before going off to college to insure we are prepared to go to college and be on our own. Here are just a few things if you didn't already know how to do them.
Wash and dry your own clothes
Cook your own meals or at least the basic stuff
Using public transportation such as buses, trains etc.
How to live on a budget
Learn to pay bills
Know how to responsibly use a credit card without building up debt
How to make your own doctors appointment or even find a doctors (depending if you leave the state)
Knowing how to spend your money wisely, establishing the needs vs. the wants
I've personally would need to know how to pay my own bills and how to use public transportation to be able to get around to where I need to go. I would also need to know how to live on a budget and knowing what I want versus what I really need because I spend money like crazy so I would have to learn how to change those habits to be able to live on my own and not end up in debt.
Credit: http://www.huffingtonpost.com/marjorie-hansen-shaevitz/30-practical-things-students-need-to-know_b_3376199.html
Picture Credit: tccd.edu