Top 10 Quotes from "The Great Gatsby" and Why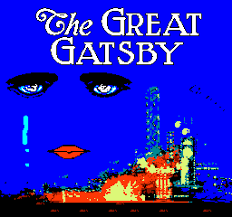 Hang on for a minute...we're trying to find some more stories you might like.
The Great Gatsby is not what most people think it is about at all. I had the pleasure of reading this book with Mrs. Bettencourt in my English class this year, and her dissection of  literature made it all the more enjoyable (and understandable) to read. The Great Gatsby has a manifold of quotes that are still pertinent to today's world despite being written in the 1920's. Here are some of my favorites:
10."Ah," she cried, "you look so cool."
Their eyes met, and they stared together at each other, alone in space. With an effort she glanced down at the table.
You always look so cool," she repeated.
She had told him that she loved him, and Tom Buchanan saw."
F. Scott Fitzgerald has a way with words that astounds me. This scene and how well it was written and the dialect is so pleasing. Daisy had not literally told Gatsby that she loved him, except she did. Simply with those choice of words and how she said them. It's a read between the lines sort if thing and it's so effortless.
9. "It takes two to make an accident."
This is in reference to Jordan's poor driving skills, but this is a very good life lesson. There is a lot of adultery in this book, so this may sort of be a foreshadowing of all the terrible things that happen due to the contribution of all the people included.
8. "They were careless people, Tom and Daisy- they smashed up things and creatures and then retreated back into their money or their vast carelessness or whatever it was that kept them together, and let other people clean up the mess they had made."
Everyone has a Tom and a Daisy in their life. Not to this extent, maybe, but those who have no real care for humanity. They are not monsters or cruel people, merely uncaring and irresponsible and naive to consequences or they just don't care.  This typically sums up the life of those above the bourgeois.
7."I wasn't actually in love, but I felt a sort of tender curiosity."
To recognize that you're not in love, but there is a feeling interest intrigues me. Love is a scary thing that I often question and I like how Nick didn't blatantly say he was in love, or if he was getting there. He admitted he was feeling something, but that's it. It gives the idea of love more meaning.
6. "…and for a moment I thought I loved her. But I am slow-thinking and full of interior rules that act as brakes on my desires"
The characters in this book are extremely human and full of faults. To know yourself to the point of recognizing your flaws is an extremely mature thing to do.
5. "Angry, and half in love with her, and tremendously sorry, I turned away."
I like to think love isn't a very big theme for Nick, but in reality it's something that he mentions and he struggles with throughout the novel. This quote is more than a beautifully put together sentence. This is a series of emotions so well put together that could all lead to the same thing- angry, half in love, and sorry.
4. "Reserving judgments is a matter of infinite hope."
This could sort of be a revelation for very passive people. To judge is human nature (human nature is a reoccurring theme here), having expectations and preconceived notions of people is natural, but to reserve your judgment is to see the best in people in a way.
3. "They're a rotten crowd', I shouted across the lawn. 'You're worth the whole damn bunch put together."
I cannot articulate the happiness this quote brought me. Throughout the novel, Gatsby seeks validation from Old Money (people with inherited money) and Nick says what the readers are thinking the entire time in a more eloquent way.
2. "Her voice is full of money,"
Even with no context, this assortment of words is so pleasing to read. This is the whole 'born with a silver spoon in your mouth' quality, yet so much more. It's enriching. Imagine someone loving you so much that they see your voice as everything you are and everything you love. In Daisy's case, it's money.
1."I hope she'll be a fool — that's the best thing a girl can be in this world, a beautiful little fool."
The character who says this, Daisy, isn't as dumb as she is set up to be. This is proof. Here Daisy is acknowledging the patriarchy in which she lives in and how much easier a woman's life is when she is a 'fool'. Especially in Daisy's case when she is an abusive relationship, her best bet is to be naive to the world around her. She wishes her daughter to be simple and beautiful as well so she doesn't get hurt as well.