Five Things College Students Waste Money On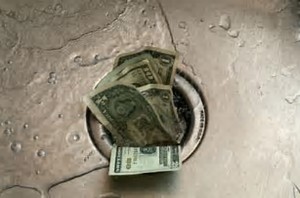 Hang on for a minute...we're trying to find some more stories you might like.
Here are 5 things college students spend too much money on:
Textbooks– Buying new textbooks from the campus bookstore is expensive. Students also have an option to rent books at a fraction of the cost to buy them, which is more convenient for their wallets. A website called SlugBooks allows you to search for your school, class, and professor, and it compares prices from the bookstore and other websites selling the same books. Students who take 4 classes per semester and only have two books per class could save $5,760 over four years on textbooks.
Tuition– Tuition has risen on average about 5.6% a year since 2000.  To make the cost of tuition a little less overwhelming, high school students can take advanced placement (AP) classes during their four years. These classes will be considered college credit once completed. Students who enter college with 15 transferable units from a community college or AP classes just saved themselves $4,500.
Cars– Owning a car mean putting gas in the tank, maintenance, insurance, and parking. Choosing a college where you don't need a vehicle would be the wisest decision. Students that bike, walk, or use local transportation can save about $20,000 during their four years of college.
Housing– Many fresh college students want something different, and living on there own is one thing they long for. However, investors love to buy rentals in college towns and sign the students up for annual leases so they have to pay all summer even if they are going home. This can become very pricey very fast.
Food– Innovative and socially active students may be able to get a free lunch by joining on-campus clubs and organizations. For the average student, going to an organization meeting once a week could save approximately $40 a month in food. You can also volunteer for alumni association events or become a student ambassador and attend evening events and mixers, the variety of food at these events is incredible and usually plentiful.