He drank a cafe latte, a Diet Mountain Dew and an energy drink. Caffeine killed him.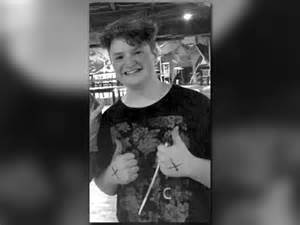 Hang on for a minute...we're trying to find some more stories you might like.
Last month, 16-year-old Davis Allen Cripe consumed a large Diet Mountain Dew, a McDonald's cafe latte and an energy drink within the span of two hours. He later collapsed at his high school and died.
Watts, Davis' father said his son drank a large diet Mountain Dew, a cafe latte from McDonald's and an energy drink in the two-hour period before he collapsed.
Davis had purchased the latte at a McDonald's around 12:30 p.m. April 26, Watts said. He consumed the Diet Mountain Dew "a little time after that" and the energy drink sometime after the soda. Watts declined to name the energy drink.
EMS received the call about Davis collapsing in class at 2:28 p.m., Watts said. He was pronounced dead at 3:40 p.m. at Palmetto Health Baptist Parkridge Hospital.
In addition to being healthy, Davis was known among friends and classmates for advocating against using drugs and alcohol, Watts said.
The autopsy showed no "unfounded" or "undiagnosed heart condition," said Watts, who was careful not to call Davis' death a caffeine overdose. He added that Davis had "a previous history of drinking" caffeinated beverages but nothing that his family considered to be an addiction.
A cup of coffee, a can of soda isn't going to cause this thing, it's the amount and also the time frame in which these caffeinated beverages are consumed that can put you at risk. Part of the danger in what happened to Davis, Watts said, is that caffeine and energy drinks affect people differently.
Source:
ABC News