Are Tensions in North Korea Rising?
Hang on for a minute...we're trying to find some more stories you might like.
Russian prime minister Vladimir Putin Said North Korea's missile launches are very dangerous. There has currently been a couple of missile tests going on in Pyongyang but Korea denies the actions. The biggest question is if the U.S is in reach of any of those missiles here is a picture that will show you the total area coverage of the missiles.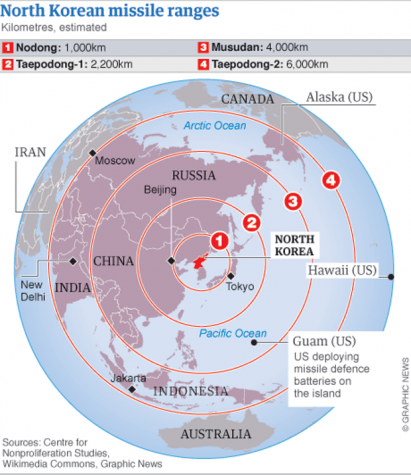 As seen in the picture above it is said North Korea can only reach Guam a military base, or possibly Hawaii but that is very unlikely. Putin has said to never underestimate the power of Kim Jong-un  because he may have something up his sleeve that may be very tragic. So in my opinion tensions in North Korea are rising but it is not likely for them to launch anything.
Credit: http://www.cnn.com/2017/05/15/europe/north-korea-putin-russia-missile/index.html