Mothers' Day Gift Ideas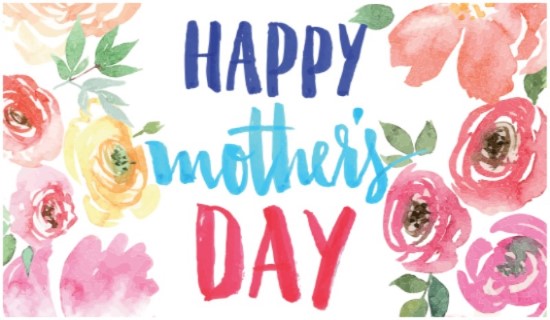 Hang on for a minute...we're trying to find some more stories you might like.
Mothers' Day is this Sunday and if you haven't gotten her anything or even have an idea as to what to get your precious mother, here are some ideas:
Flowers:
Okay, yeah, I know it's not a big thing but it's something. You can go to any store like Smart & Final, Sam's Club, or Vons. It'll show her that you thought about her.
Letters:
You can give a letter telling her how thankful you are and how much you love her. Personally, I do that when I don't have money, which is mostly every year. 
Take Her Out To Eat:
If you can, take your mom out to lunch or something and have a nice time with her. You can go to Olive Garden or Lazy Dog. Or just plain out ask her where she wants to go and eat there. 
Make Her Something:
Even if it doesn't mean that much to you, it could mean the world to her. It would show her you care. You put thought into it and she'll appreciate it. It could simply be a drawing or a little post it note saying "I love you", I'm almost 100% sure she'll be more than happy.
Hopefully those helped those who still don't know what to get their mothers on Mothers' Day. Happy Mothers' Day!