American Airlines Lawsuit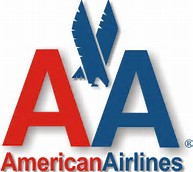 Hang on for a minute...we're trying to find some more stories you might like.
As you know, airlines have been getting into trouble a lot lately and to add on to that, an Australian passenger is taking American Airlines to court. He is suing them for the terrible experience he had on the flight he was on to Los Angeles. From Australia, 67 year old Mr. Taylor told his local news center what the situation was on that 14 hour trip.
Anthony Taylor states that he was on the plane with two ample passengers that sat on each side of his seat. The senior said he was, "crouching, kneeling, bracing or standing." It wouldn't have been as bad if it was just a 20 or 30 minute flight but, a crazy 14 hours having to rearrange yourself to your comfort is unpleasant. Also, Mr. Taylor has scoliosis, which made it really hard on him and his back.
Anthony said he tried asking the attendants to move him or rearrange people but, didn't get any help. American Airlines said that it's against their rules to have passengers sit in crew member seats and that the plane was packed. In my opinion, the poor senior citizen should have gotten help and maybe they wouldn't have had this problem.
Credit Courtesy Of: MSN