Last Minute Prom Dress!
Hang on for a minute...we're trying to find some more stories you might like.
This thrifty, young teen made her own prom dress the night before the actual dance! Her name is Shami Oshun from California, and according to the the young teen she started so late because she couldn't make up her mind about prom until the day before.
Shami hurried to get some inspiration and buy the material. "I didn't really have an idea of what the dress was going to look like," she said. "I was worried it wasn't going to be finished." People took notice when she started a thread on twitter showing her progress.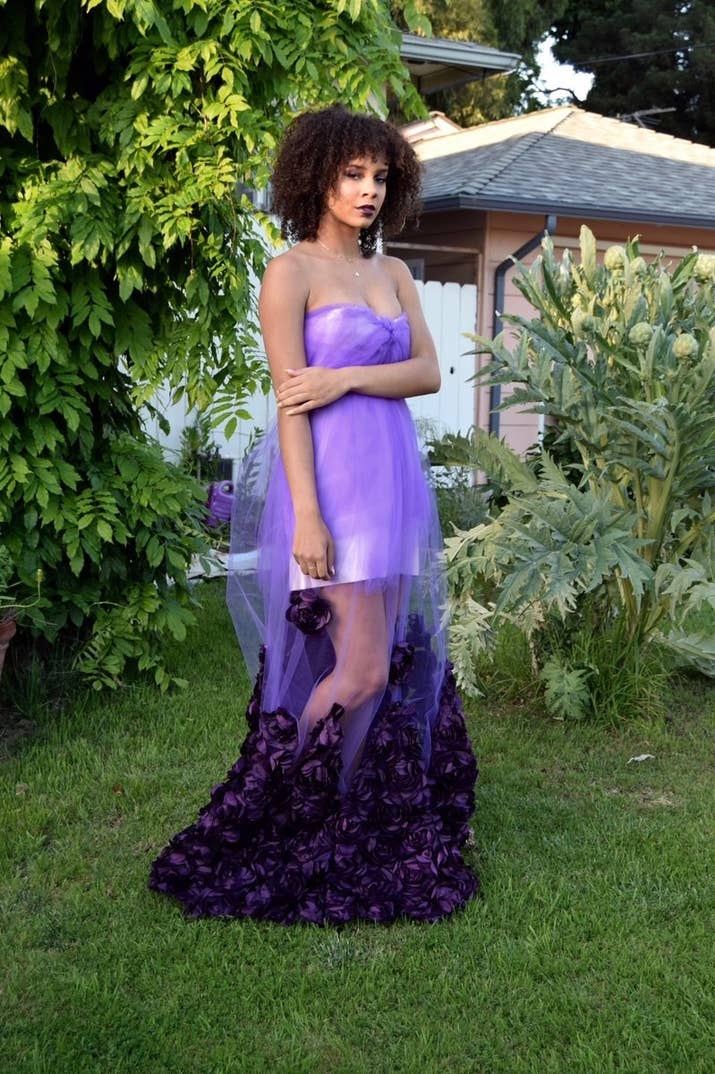 She used a dress she already had and sewed on the tulle. She used some diamonds from another dress she already own. On the day of prom she was still working on it but luckily she finished just in time. Her mom had some words to say too, "It was really pretty and different," she said of the dress. The teen was a hit at prom – everyone loved her dress. This just goes to show you don't have to buy an expensive dress just just look good.
Credit: https://www.buzzfeed.com/remysmidt/so-impressive?utm_term=.lh424m3pV#.pkjBrmPkQ