Yankees Beat Cubs in 18-Inning Game
Hang on for a minute...we're trying to find some more stories you might like.
The New York Yankees outlasted the Chicago Cubs 5-4 Sunday night. The game, which felt like an eternity, lasted more than six hours. This Interleague match-up between two of the MLB best teams provided intense action and even set a new record for most combined Strikeouts in a single game with 44.
Jon Lester started on the mound for the Cubs, while Luis Severino started for the Yankees. Both Pitchers had good outings with 9 strikeouts apiece. New York opened the scoring in the first inning with a RBI groundout from former Cub Starlin Castro. Javier Baez responded for Chicago with a solo home-run.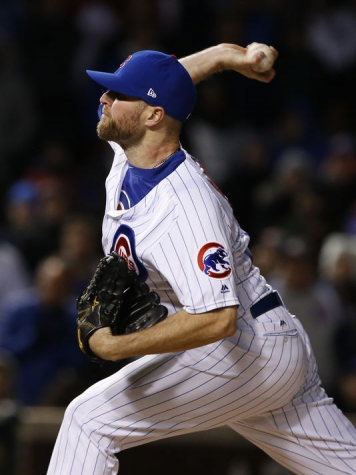 The Yankees took control by scoring 3 runs in the eighth inning. Although, former Cubs Closer Aroldis Chapman could not finish the game for the Yankees in the 9th inning. Chapman gave up 2 runs before hitting Anthony Rizzo with the bases loaded to bring home the tying run.
Heading into extra innings, both teams had to go deep into the bullpen. Cubs Pitcher Jake Arrieta even went to the plate to pinch-hit in the 14th inning. However, Starlin Castro drove in the winning run for the Yankees on a fielder's choice after Aaron Hicks advanced to third on a bunt single, throwing error by catcher Willson Contreras and sacrifice bunt.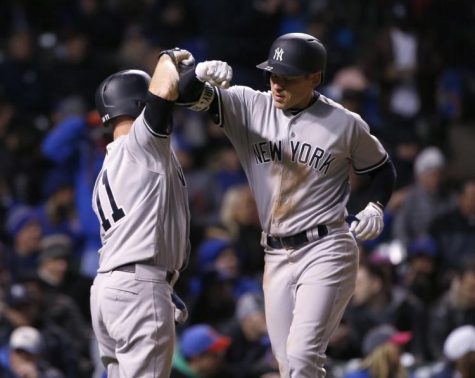 Unfortunately, both teams must make a quick turnaround from the 18 inning marathon as the Cubs head to Colorado to play the Rockies. While New York heads on a short trip to Cincinnati to take on the Reds.
Credit: Bleacher Report