Thirteen Reasons Why.. Season 2?
Hang on for a minute...we're trying to find some more stories you might like.
Lately, on social media I've been hearing that there is going to be a second season of Thirteen Reasons Why. Now I don't know if its true or not, but Selena Gomez put out a little video talking about season 2. When I was talking about it with my family and friends some of them asked,"Why is there another season isn't that it?" According to Gomez the story isn't over.
Gomez, who was at one point set to star in a film adaptation, had previously talked about the possibility of continuing the story. Thirteen Reasons Why, based on the 2007 novel by Jay Asher, focuses on the suicide of teenager Hannah Baker (Katherine Langford), and its impact on her fellow high school students after she leaves behind 13 cassette tapes that explains her decision.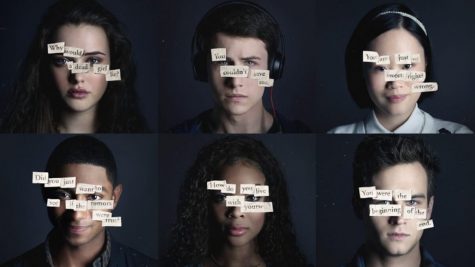 If you haven't watched it I think you should, it was very interesting to me. Brian Yorkey told the Los Angeles Times "Hannah's story isn't over — she has parents who still don't have the complete story," he said, "There's a rapist who hasn't been brought to justice and there's a living survivor of that rapist who is just beginning her journey of recovery." Many people have so many unanswered questions, for example: what happens to Clay? How do people react to what Alex did at the very end? What's going to happen to Mr. Porter? Do you think season 2 will come out soon? Will it be as good as season 1? Will there be new characters? There's a lot that wasn't answered or didn't really explain much in season 1 so why not make a season 2. There's a lot you can ask but now all we can do is wait.
Website: http://www.cnn.com/2017/05/08/entertainment/13-reasons-season-2/index.html