Hueneme Is No Longer In The PVL?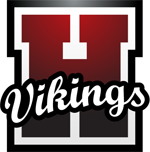 Hang on for a minute...we're trying to find some more stories you might like.
The 2016-2017 Pacific View League schools consists of Hueneme, Oxnard, Pacifica, Channel Islands, and Rio Mesa. Starting the 2017-2018 school year, Hueneme High School will no longer be part of the PVL. We will part of a new league (the name is still not chosen) consisting of Malibu, Carpenteria, Santa Paula, Fillmore, Nordhoff, and Santa Clara (for football only).
Our school rival team has always been Channel Islands, but because of this change, we will no longer be rivals. So when this new league starts, it'll be interesting to see who our new rivals will be.