Marshawn Lynch Traded to Raiders From the Seahawks
Hang on for a minute...we're trying to find some more stories you might like.
He's back!
Running Back Marshawn Lynch is returning to the NFL after a one-year absence. Lynch has announced he is returning and will play for the Oakland Raiders.
The Seattle Seahawks held the rights to Marshawn Lynch after he announced his retirement after the 2015 season. Lynch and the Oakland Raiders have agreed to a two-year deal. Oakland sent Seattle a fifth-round pick in the 2018 NFL Draft, while getting the Seahawks sixth-round pick in return.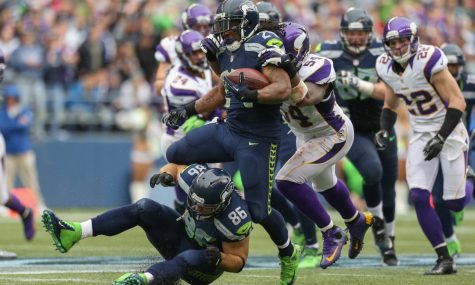 Lynch was born and raised in the city of Oakland. He played his College Football at Cal Berkeley. Lynch was selected as the 12th pick of the 1st round in the 2007 NFL Draft.
The 31-year old spent his first three and a half seasons with the Buffalo Bills, while spending six seasons with Seattle. The Running Back found great success with the Seahawks, making the Playoffs multiple seasons, and winning Super Bowl 48 against the Denver Broncos by a score of 43-8.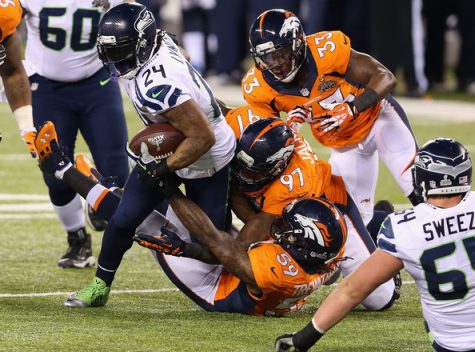 Lynch was a 5 time Pro-bowler, while he led the league in touchdowns twice in his career. He has rushed for 9,112 yards in his career with an average of 4.2 yards per carry and 74 rushing touchdowns. Lynch earned the nickname of Beast Mode for his physical and explosive play making abilities.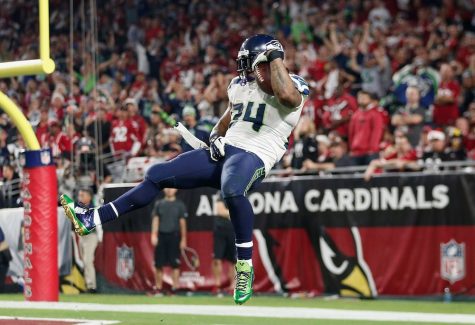 The addition of Marshawn Lynch fills a huge hole for the Raiders after losing starting Running Back Latavius Murray in Free Agency. The Raiders hope the one-year absence does not have an effect on his play. At only 31 years of age, Lynch should not struggle too much finding his old form with the help of a excellent offensive line. Oakland, who made it to the Playoffs last year, hopes he can provide the team with his explosiveness, and help the Raiders get to the Super Bowl.
Credit: ESPN