Unicorn Frap Fail?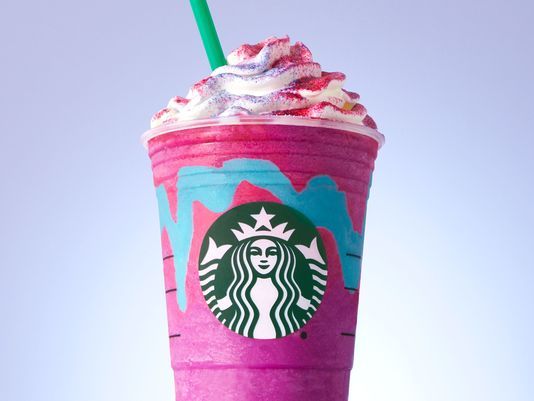 Hang on for a minute...we're trying to find some more stories you might like.
Do you keep up with the latest trends? If not, I'm here to fill you in. Lately there has been an overwhelming amount of Starbucks drinkers who want to try the limited addition Unicorn Frapp.  Even people who have never been into drinking Starbucks have been wanting to jump on the bandwagon because of how appealing it sounds. Personally when I think of what the frapp will taste like the only thing that comes to mind is magical, sweet, goodness.
Unfortunately that is not the case in this situation, many are not impressed with the sour tasting drink. It seems very appealing, but online many consumers are sharing their disappointment. A student here at Hueneme shared her thoughts online of the famous frap saying, "The Unicorn Frap from Starbucks is so sour and gross. First and last time I'm trying something new." Another source on twitter tweets, "Sitting in Starbucks watching people's excitement turn to disgust after trying the #unicornfrappuccino"
Not only are many consumers not a fan of this frappuccino, but also some baristas are complaining about making so many a day. Braden Bursen who is a barista shared a video on twitter that went viral saying " PLEASE DON'T GET IT! I've never made so many frappuccinos in my entire life!"
The Unicorn Frappuccino will be ending on Sunday April 23, so if you want to try it yourself then it get before then!