Snapchat CEO Allegedly Says Snap Is 'Only For Rich People'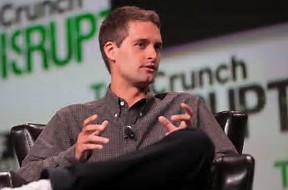 Hang on for a minute...we're trying to find some more stories you might like.
Snapchat CEO Evan Spiegel has faced many backlash from a comment that many are claiming that he said. Over the weekend the company CEO numbers have been drastically changed, with many deleting Snapchat from their apps . Spiegel was accused of saying the app, "was only for rich people", also adding he didn't "want to expand into poor countries like India or Spain."
On Tuesday Mark Zuckerberg, CEO of Facebook,  had thrown a quick jab to the issue by stating that the commitment of the company is to the user serving all classes from poor to the rich.
The issue has gotten much back lash that furious day to day people are giving the app itself bad reviews.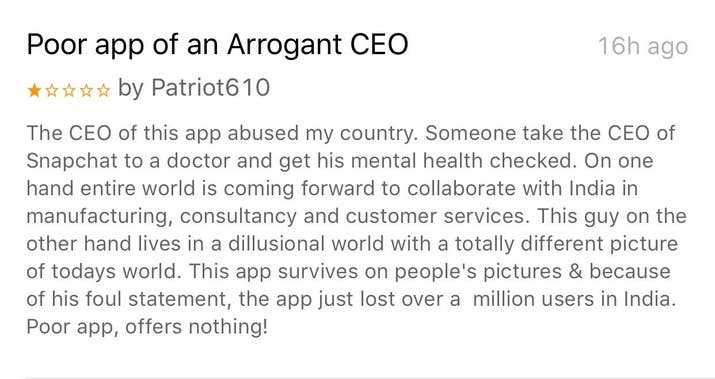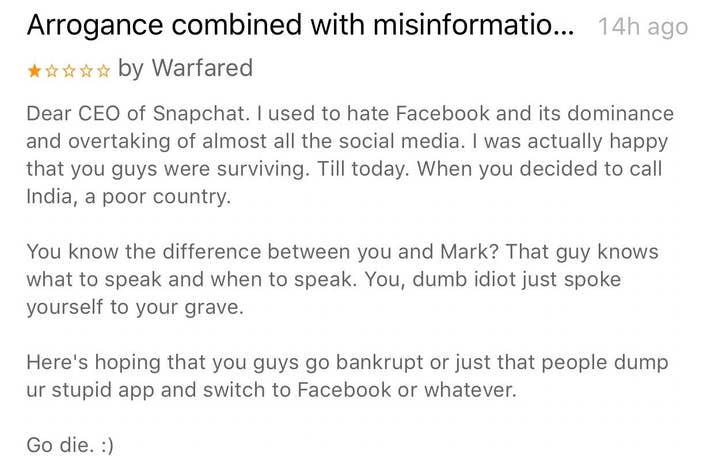 Many went out to make the #boycottsnapchat the number 1 trending topic on twitter. Many writing hurtful comments about the company itself. Meanwhile many people are creating memes and playing this situation out for as long as they can.
Sources: https://www.buzzfeed.com/pranavdixit/furious-indians-are-leaving-snapchat-one-star-reviews-in?utm_term=.orrxMaqdV#.nwdng028w
http://www.businessinsider.com/mark-zuckerberg-facebook-not-just-for-high-end-users-2017-4