United Airlines Beat Passenger Over Seat
Hang on for a minute...we're trying to find some more stories you might like.
If you have not heard or seen about what happened on Sunday April 9th, here's what happened, United Airline is a flight company that has a record of overbooking their flights. On this day however, United had offered for four volunteers to give up their seats for four members of the flight crew who had to work in another plane in Louisville or the flight had to be cancelled. No one took up the offer and that is when 4 people were randomly picked to leave the plane.
Dr. David Dao was one of the four that was picked to leave however, he refused because he had to go home to see some patients. That's when things became physical. Three officers were asked to escort the man out and the two were calmly speaking to him. The third officer came very aggressively and pulled Dr. Dao out of his seat and that caused him to hit his head on an armrest and left bloody. He was knocked out after and they dragged him out. He ran back in the plane bloody and yelling,"I need to go home" and "kill me now" and he repeatedly kept saying that. Obviously he was traumatized and received a concussion.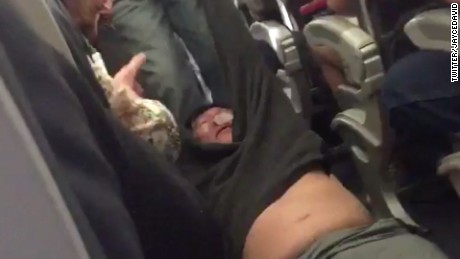 Many passengers caught video of it and you can hear the poor man yelling and screaming. You can also hear other passengers protesting and children crying in the background. Videos show him resisting with blood running down his face.  
Omar Munoz, CEO of United Airlines, gave an "apology" saying, "This is an unsettling event for all of us here at United. I apologize for having to re-accommodate these customers. Our team is moving with with a sense of urgency to work with authorities and conduct our own detailed review of what happened. We are also reaching out to this passenger to talk directly to him and further address and resolve the situation."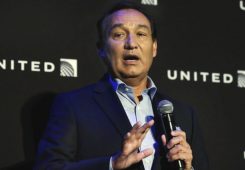 After that so called "apology", United got even more backlash and many were so angry that Untied dropped their ratings very quickly after this episode.
Hopefully, the man recovers well and sues this company. It's not illegal to overbook flights and to have officers escort passengers out however, to put their hands on someone and literally drag them out calls for some court time. The officer as of now is on payed leave until further notice.
Sources:
http://www.cnn.com/2017/04/10/travel/passenger-removed-united-flight-trnd/
http://www.dailymail.co.uk/news/article-4401444/Name-man-hauled-United-flight-Chicago-revealed.html