Samsung Galaxy S8 Review
Hang on for a minute...we're trying to find some more stories you might like.
For those who are tired of the Samsung 7 or the Edge, here is the time you can use an upgrade. The new Samsung Galaxy S8 and came out a couple of weeks ago. The 8th generation of the Samsung Galaxy S series has finally and right now it's sweeping the nation worldwide. Here are all of the specs and the features on the phone itself.
This phone comes with a 3G, 5.8″ Super AMOLED capacitive touchscreen that runs Android 7.0 (Nougat). It's available in 5 different colors, Coral Blue, Arctic Silver, Midnight Black, Maple Gold, Orchid Gray. It also comes with 64 GB worth of storage and 4G RAM, not to mention 12MP camera for high-quality pictures. One of its newest features its that there is no longer the physical home button, now there is a new button layout and it is also 3D.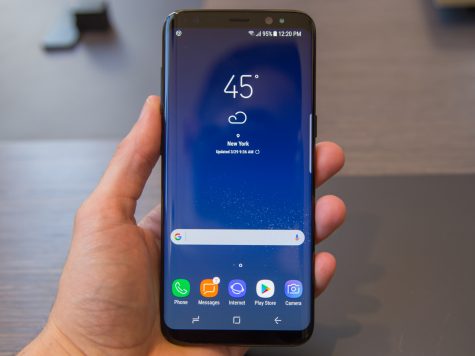 This is it for the new phone and in my opinion it looks similar to the Google Pixel. It is very interesting, but even though it is expensive, it's worth it knowing that your traveling into the future. Like I said, if you need an upgrade, this is the phone you need or you can even move to the Samsung Galaxy S8+.
Credit: https://www.mobilesmspk.net/mobile/samsung-galaxy-s8