How to build a Gaming PC!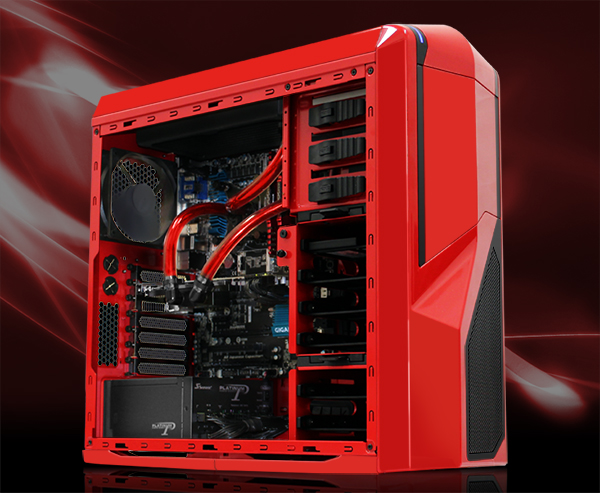 Hang on for a minute...we're trying to find some more stories you might like.
Have you ever wondered how Youtubers have really good computers that never crash and can handle graphics very nicely well they didn't go out and buy it themselves they built it, most computers that released from a manufacture don't really require the right amount of graphics or power so your better off building your own PC it may be cheaper or even more expensive but will help you in the long run. Here are the best parts and pricing to build your dream PC from scratch.
You need a casing, this is what the exterior will look like most cases cost around $60-$100.
Now you need a CPU which makes the Intel run, you need an i7 or an i5 but lower than that is NOT OK the CPU is the most expensive part it ranges from $250-$300.
With the CPU you need a CPU cooler and that will cost you anywhere from $50-$70.
Then to hold a CPU and to hold all your ram you need to buy a motherboard this part is where all performance comes from for example a gaming motherboard from MSI costs $185.
You need memory for the motherboard and memory is not cheap for 16 GB it cost $124 and the more performance you want the more expensive it will be.
Now you need storage to save files and games you can get 1 TB hard drive for $70 which is really good.
Now the most important part of gaming is the graphics card this will ensure you have enough to run all the games and get the best graphics this part cost about $260.
The power supply is a must need to run all the parts you have without your PC turning off constantly, you can get about 850 W for $120.
Finally you need a software to run you can buy windows 10 for$130 which will be great for top performance.
A PC is not the cheapest thing to build but if you really want to be a good gamer you need to have one, the PC I built ranges from $1000-$1600 but it will ensure me that I have the performance and graphics to run all incoming games.