3 Reasons To Visit California
Hang on for a minute...we're trying to find some more stories you might like.
California is a beautiful place where there's a mixture of cultures and races and so many other beautiful attractions. Here are some reasons why people should visit California more often:
Los Angles County Museum Of Art:
Also known as LACMA was founded in 1910 but moved to Miracle Mile in 1965. It's the largest encyclopedic art museum in western U.S. There's American and Latin American art; also art from the Middle East and Asia. They have a schedule full of concerts, lectures and film screening. 
Sunset Strip:
In the Prohibition days, this was the hot spot to be at and during the Glamour Age of 1930-1950 stars would always be partying at Chateau Marmont and Trocadero and talked at the Schwab's Pharmacy. Now people go for the nightclubs, the chill venues and fashionable boutiques. Personally, I like going at night because all the lights look really cool.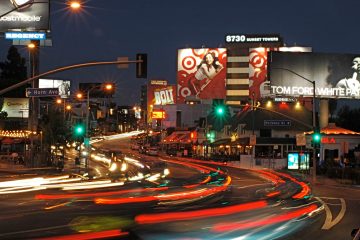 Universal Studios Hollywood:
Founded by Carl Laemmle in 1915 with him just buying a chicken ranch, bring cameras and lights and actors in and made silent movies. Then in 1964 a theme park began. As of today, Universal Studios Hollywood brings in about 5 million visitors a year. That's more than any other attraction in the L.A. County.
These are my favorite attractions in Los Angles that I personally like and there's way more that I like but it'd be too much. If you come to California, these some places you definitely need to visit.
http://www.readersdigest.ca/travel/world/top-10-reasons-visit-los-angeles/3/