Panera Bread Turning Into A Private Company?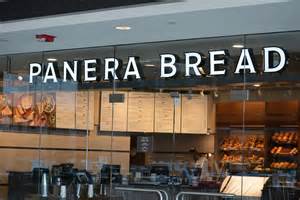 Hang on for a minute...we're trying to find some more stories you might like.
Panera Bread will be the latest food chain to be devoured by the European union JAB Holdings.  It came to an agreement between Keurig, Peet's and Caribou; Firm Investment that controls the Krispy Kreme and coffee brands, that they would take over Panera and make it into a private company. This salad and sandwich chain will be obtained in an arrangement that will be calculated at $7.5 Billion.
Panera is one of the most successful fast- relaxed chains that shocked the restaurant industry. They established higher quality components than fast food rivals. Giving costumers healthy options and a widely spread WiFi system available. Panera has kept up with the technological advances by offering digital ordering before any other competitors.
After these news broke out some costumers had concerns about what might happen with the company's humanitarianism. Sara Senatore said she thinks that JAB wouldn't have to change much. Also that she doesn't think  they'd buy this company if they were just going to undo it all. I've personally never tried Panera but I've heard really good things about it so I hope that this change won't affect the quality in any of their food, so when I do try the food it meets my expectations from whats I have been told.
Source: http://www.vcstar.com/story/money/2017/04/05/panera-bread-jab-acquisition-krispy-kreme-keurig/100062426/
PicCredit: youknowyourstrong.org,  janesvillearea.com , delish.com