Facts about Martin Luther King Jr.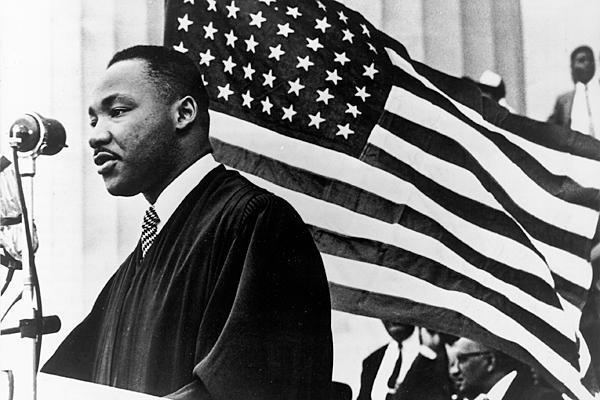 Hang on for a minute...we're trying to find some more stories you might like.
Marin Luther King Jr. was a leader in the African-American Civil Rights Movement. Born on January 15, 1929. He is best known for using nonviolent civil disobedience because of his Christian faith.  His most known speech is, I Have a Dream.  The speech he calls for an end to racism in the United States.  On April 4, 1968, before leading a protest against the low wages and poor working conditions of sanitation workers, King was assassinated in Tennessee.
King Jr. skipped 9th and 11th grade, and entered college at the tender age of 15 in 1944.  By 19, he received a bachelor's degree in sociology.
Today, over 700 streets in the Unites States are named after Martin Luther King Jr., with one such street in almost every major city.  This is not even counting the amazing number of buildings, schools, and the like named after him.
King won a Nobel Peace Prize, winning it in 1964 at the age of 35 (at the time he was the youngest overall for the Peace Prize).  The youngest ever to win the Peace prize today is Malala Yousafzai who won it in 2014 at the age of 17.
King's birth name was Michael, not Martin.  His father traveled to Germany and became inspired by the Protestant Reformation leader Martin Luther. As a result, King Sr. changed his and his son's name.
King entered college at the age of 15.
King is the non-president with a day in his honor.
He spoke more than 2,500 times during his battle  with inequality.
Credit:Google