Mrs Cole Multi Media Teacher interview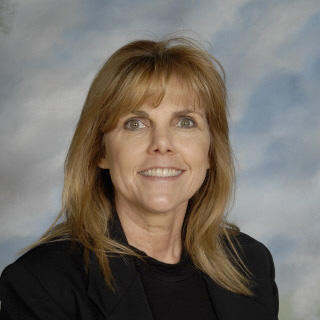 Hang on for a minute...we're trying to find some more stories you might like.
Why do you teach Multi media?
"I love the content and the students seem to enjoy making and editing videos and photos."
"Yes, It is cause we get a chance to create interesting and attractive projects."
What are your free time hobbies?
"On my free time I feed wild birds, Possums, and tend to gardens that contain drought resistant plants."
Where did you go to college?
"The first college I went to was CAL State Fullerton where I got my BA in business, the next college I attended was CAL San Bernardino where I received my Teaching Credential over the course of two years. The last college I attended was Azusa Pacific where I received my masters in educational technology."
Is Azusa Pacific where you decided to teach Multi Media?
"Azusa Pacific University taught me how to teach technology of all kinds and how to embrace and learn new technology. When using technology over time you become fluent in all kinds of programs."
What Major(s) did you take in College?
"Major in business Management and Human Resource (Cal state Fullerton). and my Credential in business, a minor in History (Cal state San Bernardino)and A Masters in educational Technology(Azusa Pacific University )"
"Rock n' Roll"
"Mexican"
You also host a club during lunch can you tell me What,When,where and why?
"Students against animal cruelty, Wednesdays during lunch,room 15, to  raise awareness in students so they can raise awareness in their community about animal cruelty."
What happens when a stray dog runs on campus who takes care of him/her?
"Someone notify's me about him/her and I go get them and put him/her in a spacious cage and I feed him/her until an Animal handler shows up."
I know you like to raise awareness for Animal cruelty can you tell us why?
"Animals don't have a voice…it's up to us to be their voice because they can't speak up for them selves when there being mistreated so we need to be their voice."
What and where is Rosie's Rescue and what does she do?
"Rosie's Rescue finds homes for dogs through their foster care and adoption care programs,medical care, spaying and neutering and basic necessities such as cage and dog food are provided to the foster family by Rosie's Rescue. Shelter, kindness and compassion are provided by dedicated foster families."
If you were a food which one would you be and why?
"I would be a kiwi because I would want to live in New Zealand"
What would be your dream or what is your favorite vacation spot?
"Europe, specifically Switzerland"
"Jeff Olson and Shawn Achor"
Can you name your top three movies that you enjoy watching?
"My top three are Airplane and Marley and Me and Fantastic Beast"