How To Find A Four Leaf Clover
Hang on for a minute...we're trying to find some more stories you might like.
Trying to find a four leaf clover has been a goal of mine since I was younger and it might be one of yours as well. The odds are 1 to 10,000, but it should be easier with some of these tips on how I found my first one.
You want to go to a place with many clovers
Scan through them
Look for any suspicious breaks in the patterns (four leaf clovers tend to have a square shaped in the middle, rather than a triangle)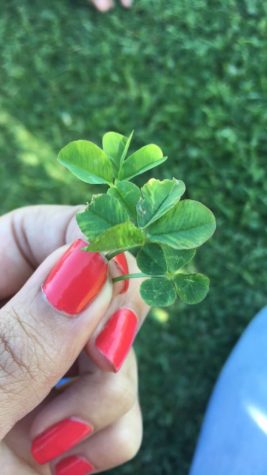 4. Look in small patches and scan carefully (there should usually be at least one within a 3 ft. by 3 ft. area)
5. Once you have found one in an area, your chances of finding another one have increased because it is likely that there are a few on the same stem.
6. Special Tip* it may be silly, but my sister found one before me and she told me I just had to go to a spot and "believe in it" and the next day I did and I found one!
With these tips you should be able to find a four leaf clover and if you don't right away, don't be discouraged and keep trying. Good luck!