10 Interesting April Fools Facts
Hang on for a minute...we're trying to find some more stories you might like.
We all know the beloved holiday where everyone pull pranks on other people for sport. I don't know about you, but you need to pay extra attention to your surroundings. You never know what could happen on that day. For now, I will share some memorable pranks interesting facts about this holiday.
History:
In France, April Fools Day was called "Poisson d'Avril."
During 16th century France, April Fools was celebrated on January 1 until they switched it.
This day was found in France centuries ago, but there is no other information.
 In Canada and England, the pranks are supposed to be pulled in the morning.
 The "kick-me" signs have first started in France a few centuries ago.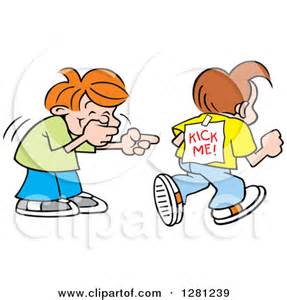 Pranks from the Past:
 In 1950, BBC runs a "news" article on spaghetti harvests.
 Last year, Google released a feature called "Mic Drop", which allows you to send emails with a gif
 1986 and now, the Press released an "April Fools Day Parade" in New York City.
 2008, BBC runs a video clip of "flying penguins" as an article on " Miracles of Evolution."
In 2013, The Guardian launches a product called "Guardian Glasses," which allow to see in the Guardians eyes all over the world.
Credit: http://www.cnn.com/2013/08/16/world/april-fools-day-fast-facts/index.html