Anastasia Beverly Hills Aurora Highlighter
Hang on for a minute...we're trying to find some more stories you might like.
With Anastasia Beverly Hills' newest release of  their Nicole Guerriero Glow Kit Highlighter much attention has been towards that brand. With the newest release the company has a total of six highlighter kits all ranging from various shades, consistency, and color.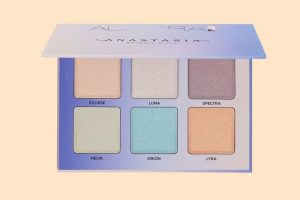 Anastasia Beverly Hills announced on March 28 at around 1 o'clock pacific standard time they were going to release a new highlighter kit.  The name of the was announced as "Aurora". Many say that the kit will be the sister to "Moon Child" a kit previously released by them with a style of outer space colors.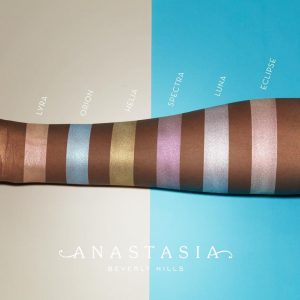 Aurora will have shades of that from the Northern lights. The shades will be; Eclipse, Luna, Spectra, Helia, Orion, and Lyra (left to right in the kit). The highlighters a re said to be versatile product being able to be used on the eyes, face, and body. With a variety of places where the kit can be applied no wonder many are going insane for the kit.
T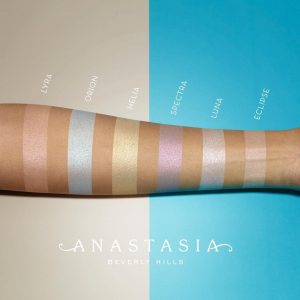 he set date for release on this kit is April 4. Beverly hills still has not announced a set price for the kit but many say it will range from $40.00 to $45.00 just like her sister products.