2017 Health Fair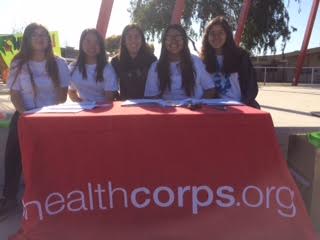 Hang on for a minute...we're trying to find some more stories you might like.
This year on March 24th, we hosted our very first Hueneme High School Health Fair here at HHS in the quad during periods 3-4. With the help of Mrs. Adams and many volunteers, we had over 15 booths shining a light on healthy living. In my opinion it was a total success! Many students gathered to sample delicious healthy snacks.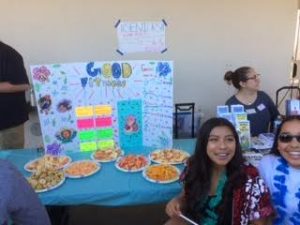 When asked, "How was your experience at the Health Fair?" Jacob Contreras, a senior here at HHS answered, "It was outstanding, there were a lot of different booths filled with different healthy alternatives." We are so used to just eating what is already made and something fast, but in reality, those options have the most sugar and have no nutritional value. In every Rockstar and/or energy drink, there are two servings, which is 60 grams of sugar in just one can. It would take a person approximately 52 minutes to work off all the sugar our body doesn't need. Energy drinks and sports drinks do more harm than help in a lot of cases.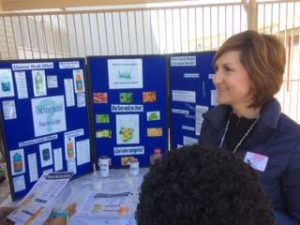 We had booths such as Harvest of the Month, good fitness, the blender bike, and what's in your drink. We had visitors from CSUCI, helping us blend our own smoothies and Zumba instructors to spice things up. "The health fair influenced me to changed my eating habits and start eating more fruit"- Jessica Correa, a fellow health fair participant. From this whole experience as a volunteer at the Health Fair, I learned that fruit and vegetables are an important part of everyday meals and instead of picking up that can of soda for a good meal, grab a bottle of water.