Safest Car on the Road?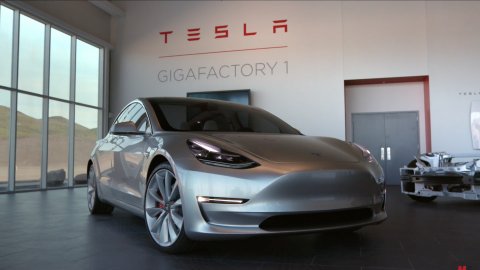 Hang on for a minute...we're trying to find some more stories you might like.
Cars have been getting safer and smarter lately, but one car seems to be the most technologically advanced when it comes to safety.
The Tesla Model 3 hopes to start selling later this year. It costs $35,000 and has been proven to be the safest car in existence by analysts at Morgan Stanley. Adam Jonas, one of the analysts, thinks the Tesla Model 3 will lead the way in this dramatic fashion. Since statistics show that 30,000-40,000 people are killed in car accidents every year in the US, Tesla is taking initiative and releasing the safest car on the road this year.
The sensors and the autopilot featured in this car will definitely lower the fatality rate because there will be no more human error. Adam Jonas believes that car accidents will be reduced by 90% thanks to this futuristic technology in cars.
If the Model 3 succeeds, many more people will want to buy them and this will lead to safer streets all over the US. This car seems very safe, and would be a great investment.
Credit: http://www.businessinsider.com