Top 10 Scariest Rollercoaster Rides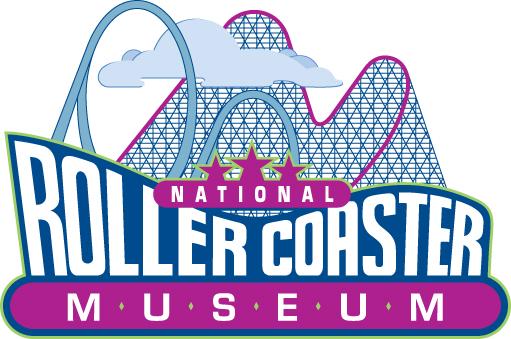 Hang on for a minute...we're trying to find some more stories you might like.
I am sure that sometime in your life you have ridden a roller coaster in your life or you may have never even touch one before. Well in that case here are some rides that should get you excited or nervous. They are located all over America in case your are wondering.
El Toro, Six Flags Great Adventure: This tall wooden rollercoaster is what you call a "headchopper" and the reason I say that is because it has multiple instances before you even realize it. Climbing at 180 ft and moves at 70mph, it is not really that exciting for a wooden ride, but anything can happen.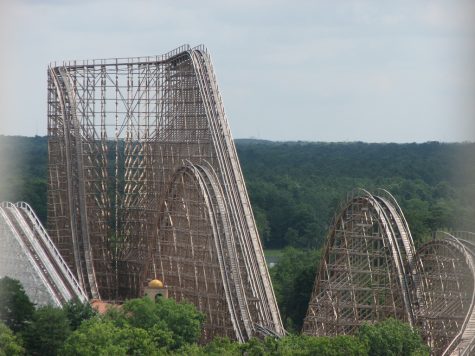 Goliath, Six Flags Great America: For a wooden roller coaster, this is probably the fastest rides I have ever seen. Even though it is 162 feet high and goes at 72 mph, the drops are what you call "fast and furious," so it deserves a spot on the list.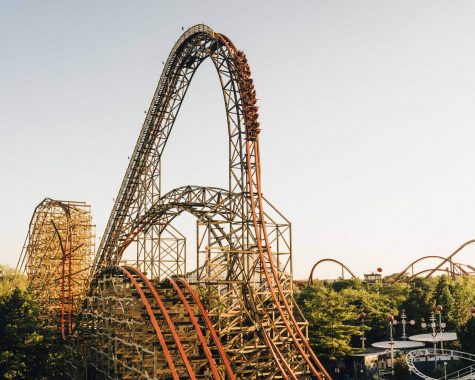 Intimidator 305, Kings Dominion: With this ride, it feels similar to riding a car in a NASCAR competition. It is filled with multiple low-to-the-ground hairpin turns. You get the picture.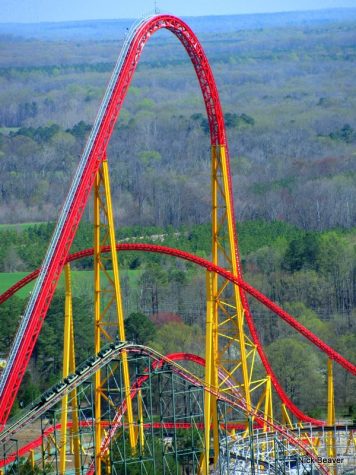 Fury 325, Carowinds: This ride was originally called Fury, but the name was taken. From what I can tell it is the tallest traditional chain-lift roller coaster in the world. Just wait until that 81 degree drop come, at you'll be wondering how much time is left.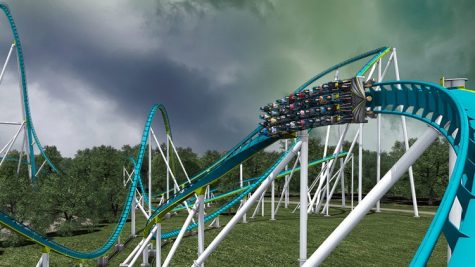 GateKeeper, Cedar Point: This machine have at least 6 inversions, which means that if you are sitting in a wing seat, you're basically flying. If you are as tall as Shawn Bradley you might want sit this out.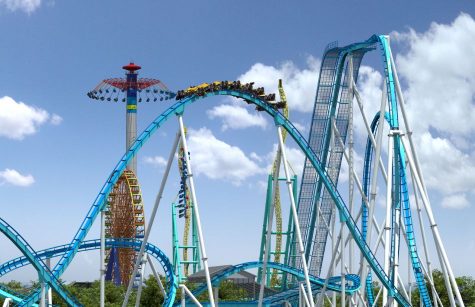 Kingda Ka, Six Flags Great Adventure: The ride that you see is the tallest roller coaster in the word, the good thing is that it all happens in 3 seconds, literally. The ride is over 467 feet and it runs at almost 130 mph.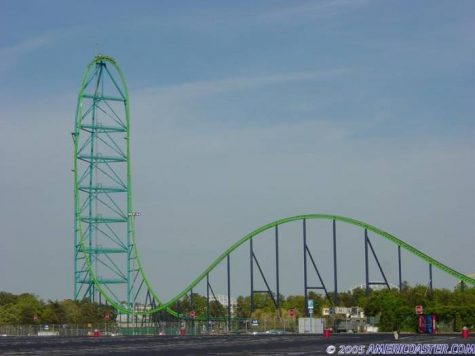 Cannibal, Lagoon Amusement Park: It first starts of climbing into a 208 ft tower the you go down on the steepest drop in America. A 118 degree drop, and that is just the beginning as you continue riding the whole thing is looped. This is probably one of my favorite ride so far.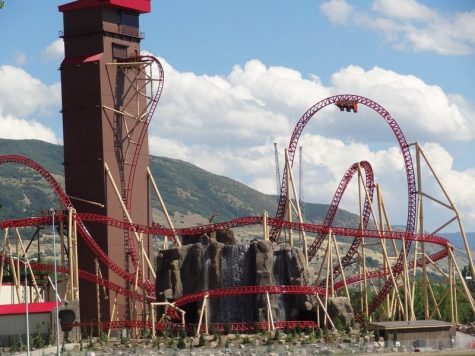 Millennium Force, Cedar Park: Like the Matt Damon or the Intimidator, this ride earns a spot for its massive 300-foot drops and with a top speed of around 90 mph. It also gives an sensation of what it is like to experience zero gravity. You should try it.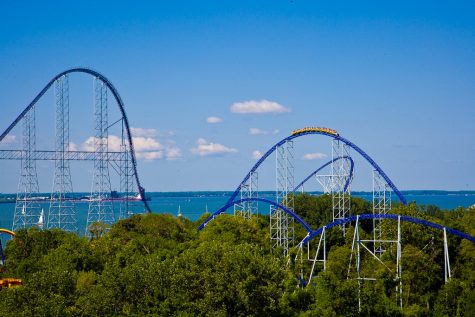 Skyryush, Hersheypark: Even though it isn't the fastest or the tallest roller coaster I've ever seen, it still has what it takes to throw you out.  When you think about it, riding at top speed of 75 mph climbing over 200 ft, it is like riding an mechanical bull.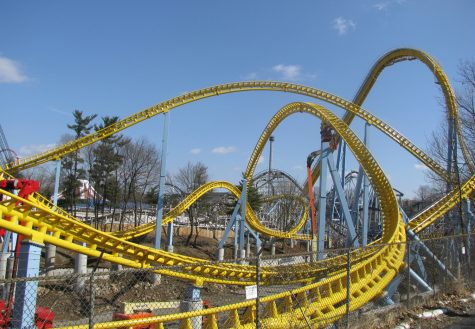 Superman: Escape from Krypton, Six Flags Magic Mountain: This has to be one of the most unique roller coaster I have ever seen. The reason is right out of the gate it launches backwards at 100 mph backwards and then starts as a free fall. You can see why it is called "Superman."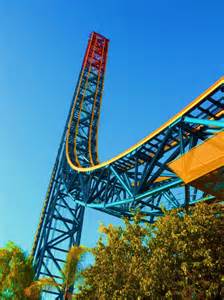 Credit: https://www.thrillist.com/travel/nation/the-scariest-roller-coasters-in-america
All images were from Google Images