Colin Kaepernick makes a 50,000$ donation to Meals on Wheels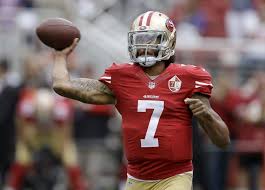 Hang on for a minute...we're trying to find some more stories you might like.
49er's former quarterback, Colin Kaepernick, makes a donation of $50,000 to Meals on Wheels. Kaepernick promised he would make an overall donation of $1,ooo,ooo this year to organizations that could help promote social justice. Colin Donated another $50,000 to the social media campaign to #LoveArmyForSomalia, an organization which aims to raise $2,000,000 to aid starving people in Somalia, he has donated an overall of $400,000 to multiple beneficial organizations, and he still plans to reach his goal of $1,000,000 in donations.
Read more at: http://nesn.com/2016/11/colin-kaepernick-reveals-first-wave-of-donations-for-million-dollar-pledge/