Review: Bath & Body Works Pocketbacs
Hang on for a minute...we're trying to find some more stories you might like.
Bath & Body Works is a store where you can buy anything from candles, to lotions and hand sanitizers. I personally love going and buying stuff from here, especially when they have their semi-annual sales. My personal favorite thing to buy is the pocketbacs (hand sanitizers) because they have a wide variety of fragrances, enough to please just about anyone.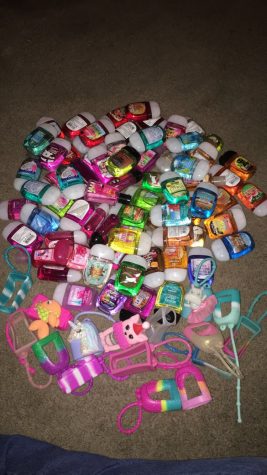 They have scents differing from flowers, to beach themed, and nearly anything you can imagine. You can also buy cases for them for any occasion. My favorite aromas for the pocketbacs are Strawberry Lemon and Maui Mango Mai Tai. My favorite cases are the pig one and the unicorn because it lights up.
They cost $1.75 each, but you can buy 5 for $6 which is usually what I do. As far as the cases, they can range anywhere from $1 to $7.50 for one.
I give them an 11/10 and would recommend to anyone!