Selena Gomez Donates to USC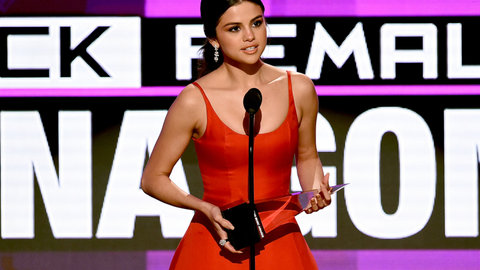 Hang on for a minute...we're trying to find some more stories you might like.
Kill Em With Kindness singer Selena Gomez recently donated a disclosed amount to the USC's Keck School Of Medicine. Being that she was previously diagnosed with lupus, the subject touches close to her heart. The money will help tremendously with allowing the research program to be focused on treating lupus complications.
The actress and singer states, "I continue to be optimistic about the progress being made in lupus research and am proud to support the promising work at Keck School of Medicine." She continues to be cheerful about finding a cure for the auto immune disease with the help of Janos Peti-Peterdi, professor of physiology and biophysics at USC. Many may recall Gomez being gone for a while after she was diagnosed with lupus, because she had to deal with the side effects which include anxiety and depression,  but two months later she made a come back at the American Music Awards where she gave a heart felt speech .
I think Selena will receive an over-whelming amount of love from her fans, and after this good deed, what is not to love about her?
Credits: Refinery29, People Magazine