Upcoming: HHS Baseball Tournament
Hang on for a minute...we're trying to find some more stories you might like.
Our very own baseball team will participate in the Santa Paula Cardinal Baseball Tournament on April 10th – 12th. Within these days teams from Southern California will travel to Tom Moore Field in Santa Paula, CA and compete to claim 1st place. On the first day 4/10 we will be playing two games, one against Oak Park and the other against La Quinta. The following day we play against a local school, Santa Clara. On the 12th we are still unknown who we will be playing, it all depends on how we do with our first games. Last year at the tournament we did very well and even threw a no hitter one game. We anticipate that this year we will just better than last year and hopefully claim 1st place.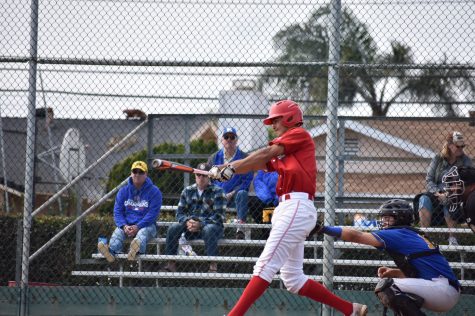 If you liked to come out, please do so. We'd love to see you out there supporting us on.
*NO-HITTER= In baseball, a no–hitter (also known as a no-hit game and colloquially as a no-no) is a game in which a team was not able to record a single hit.