Tips For College Freshmen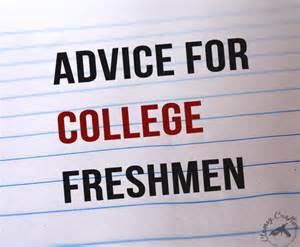 Hang on for a minute...we're trying to find some more stories you might like.
Getting use to the college life might take a while, but eventually you will get used to all the new things! Here are some tips for all college freshman.
1 ) Get involved in clubs
2 ) Join a sorority or a fraternity if your school has one.
3 ) Go ahead and make new friends.
4 ) Carve out time for yourself .
These are only some things that can help you out of course, but you can ask around for anything else.  It is also really important you know about deadlines! Learn to do your FAFSA yourself instead of letting your parents do it knowing all this will prepare you for college.