Meet Mekhi The Great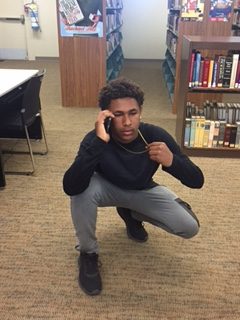 Hang on for a minute...we're trying to find some more stories you might like.
I decide to interview Mekhi The Great he is very smart, funny, strong, responsible, and he is also on the football team and track team.
Q: what do you do in your free time?
A: Music, hang out with my girlfriend
Q: What is your favorite Artist?
A:  YG
Q: what is your favorite sport?
A: Football
Q: do you play any other sports?
A: Just football track and field
Q: favorite color?
A: Lime green
Q: favorite food?
A: Gumbo
Q: why did you choose these sports?
A: I've been playing them my whole life
Q: what is your dream job?
A: To own my own bussiness
Q: are going to college in California or somewhere else?
A: University of Oregon
Q: favorite subject in school?
A: Math